Oh, Baby! Gift Set
(5)
Write a review
Looking for the perfect baby gift box? The Oh, Baby! body wash & shampoo, bath oil and body milk are wrapped in a beautiful coton toiletry bag with playful pompom. You get the toiletry bag for free!
Can it be something more? Then there is enough room in the toiletry bag to add the Oh, Baby! Diaper Change Cleanser. .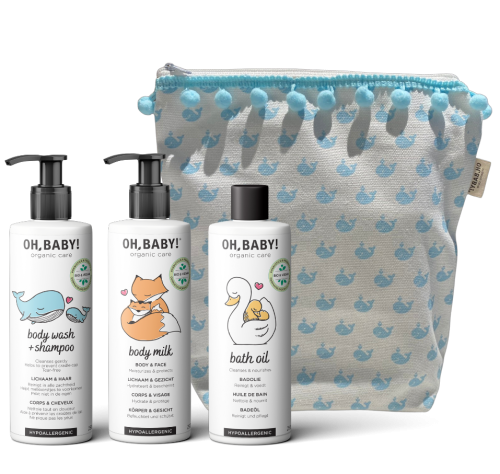 Oh, Baby! Body Wash & Shampoo
Great Body Wash!
The whole family is now using it ...